Wings runners look to reclaim titles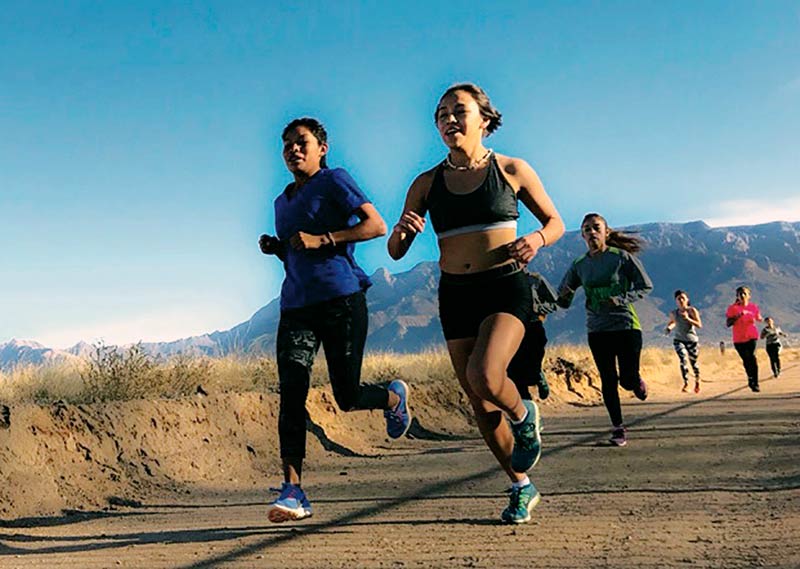 WINDOW ROCK
Last February the Wings of America cross-country teams captured their 28th and 29th national championships with a talented class of runners.
Wings director Dustin Martin has no doubts that the men's and women's team can reclaim those titles at this year's USATF Cross-Country Championships in Tallahassee, Florida, on Feb. 3.
"At both the front and rear of the pack, our teams this year are faster than last year's qualifiers," said Martin, who also serves as the head coach.
"But honestly, those prospective wins mean very little compared to the satisfaction of watching all those who tried out for the team develop over the course of last fall," he said. "The talent pool just keeps getting deeper. As an organization focused on preserving and promoting the legacy of Native distance runners, this is exactly what we hope to see."
The 2018 Wings National Junior men's team includes Albuquerque Volcano Vista senior Jericho Cleveland, Kirtland Central junior Kashon Harrison, UNM-Gallup branch freshman Nicholas Jameson, Page junior Bowen Martin, Phoenix Desert Vista junior Steven Nasewytewa, Fort Lewis College freshman Steven Nez, Hopi junior Jihad Nodman and Custer High senior Andrew Joe Rush of Custer, S.D.
The women's team consists of Chinle junior Alisia Honyumptewa, Window Rock senior Taylor Murphy, Gallup senior Jessica Ramirez, Pinon junior Precious Robinson, Bacone College freshman Sydney Staples, Miyamura senior Ashley Thomas, Eldorado sophomore Jasmine Turtle-Morales and St. Michael sophomore Ali Upshaw.
"I am very curious to see the quality of the competition in Tallahassee when the meet does not serve as the qualifier for any international competitions," Martin said. "Though the Wings team has been a consistent presence at this meet for nearly 30 years, I don't feel that USATF always creates enough incentive for the best competitors to show.
"Whether the field is impressive or not, I know the Wings team will make Indian Country proud and give it their all," he said. "But after seeing Wings runners qualify for World Junior teams for the last two years, I'm a bit disappointed this group won't have the same opportunity."
---