Piedra Vista hungry for state crown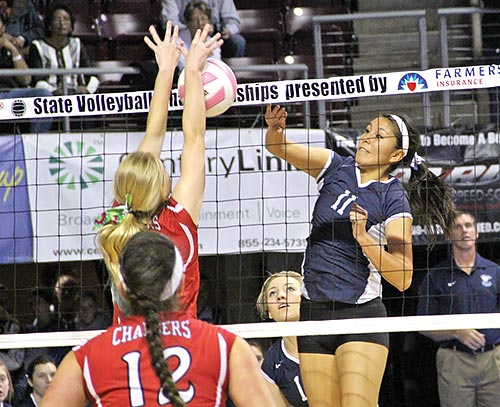 FRUITLAND, N.M.
The Piedra Vista High School volleyball team is tired of bringing back the red trophy from the state tournament.
With a new season underway, and like many other area teams, they're looking to go one step deeper into their season.
"Our biggest goal is to stop taking second," Piedra Vista head coach Ron Becker said.
The Lady Panthers placed second last season after losing to Centennial High School in five games during the championship match.
Becker said he got a glimpse of many of the competition his team is bound to face, but he's convinced his team has what it takes to compete.
"I saw Centennial over the summer, they're considerably better than last year… so is Farmington, Aztec, they have young players but some very tall players… and Miyamura," he said. "Like usual you got to show up and play very well. I'm optimistic with the girls I have."
The team lost seven seniors to graduation and have a mixed set of players.
Becker said the team doesn't have much height so speed will be important. He added that for the first time ever, the team will have a freshman contributing, but he will rely heavily on his veteran leaders such as Autumn Begay and three others.
"I'm pretty excited about the group coming back," he said. "Autumn Begay, she's going to be our retuning senior doing really well right now. They're all doing very well."
---