Artist paints pictures for book to preserve Diné bizaad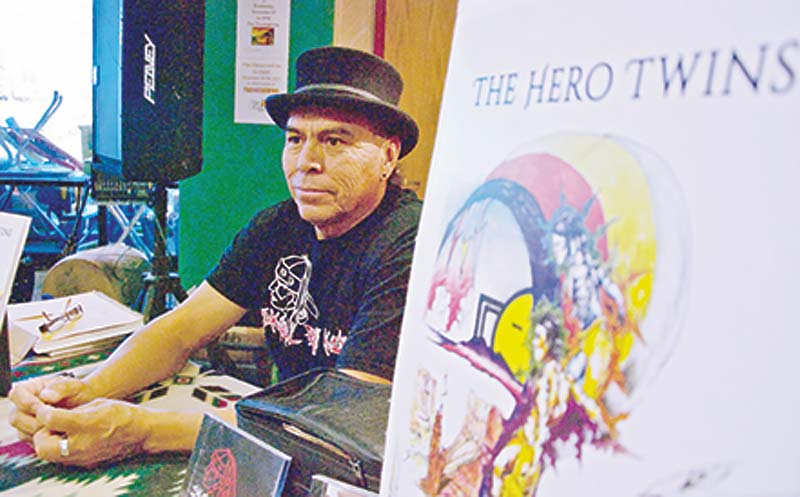 PAGE, Ariz.
Nolan Karras James was at the Page Public Library over the weekend to sign copies of the book he illustrated. He also played music from his band's new album.
James said he helped write and illustrate "The Hero Twins", a Navajo-English story of the monster slayers that are said to teach many things, such as the importance of patience, persistence, bravery, and reverence.
But for James, The Hero Twins teach the preservation of Diné bizaad and Diné culture and tradition.
"Our language is going away," James said in an interview.
Seeing that about 98 percent of students at Kayenta-Monument Valley High, where James works as a custodian, don't speak or understand Navajo, James said the Navajo language is fading.
"It's sad," James said. "The language is (practically) gone. And if (younger people) don't know it, then there's no way for them to pass it on."
James said The Hero Twins can be a remedy for preserving Diné bizaad, the culture, and the tradition.
He told adults and children at his book signing on Saturday to memorize the Navajo text and to continually repeat it as they read the book.
---