Steamboat Artisan Project hosts workshop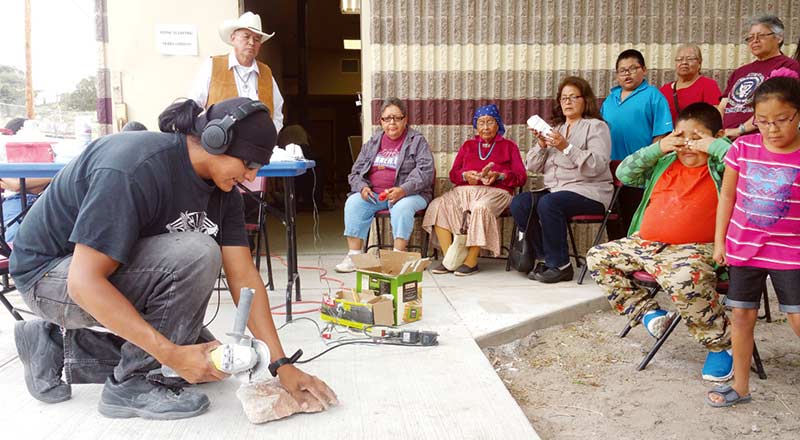 STEAMBOAT, Ariz.
Rather than reading a book to learn about art, several community members came out to the Steamboat Chapter House last week to listen to
various art lectures from local artists.
Several local artists talked to over 30 people about weaving, sewing, silversmithing, acting, music, drawing, painting and sculpting during the first Steamboat Canyon Arts Workshop.
The Steamboat Artisan Project presented the workshop, and director Ed Shorty said it was a great turnout for their first festival.
"I didn't expect this many people to come out," Shorty said, but he was happy the community came out to listen the artists and possibly learn something new.
Local artists Emerson Gorman, Perry Gorman, Ray Tracey, Peter Lee Yazzie, Bonnie Woodie, Shawn Manuelito and Midge Aragon came out to present at the Steamboat Chapter House on July 24.
"I didn't know we had so many artists here," said Rosealita Begay-Thompson from Steamboat, Ariz., who attended the workshops last week.
Begay-Thompson said it was fascinating because she got to see the artist explain their work and share experiences.
"You got to speak with the artists one-on-one," she added, saying that that allows participants to feel more comfortable.
---