NTU students earn top honors at AIHEC confab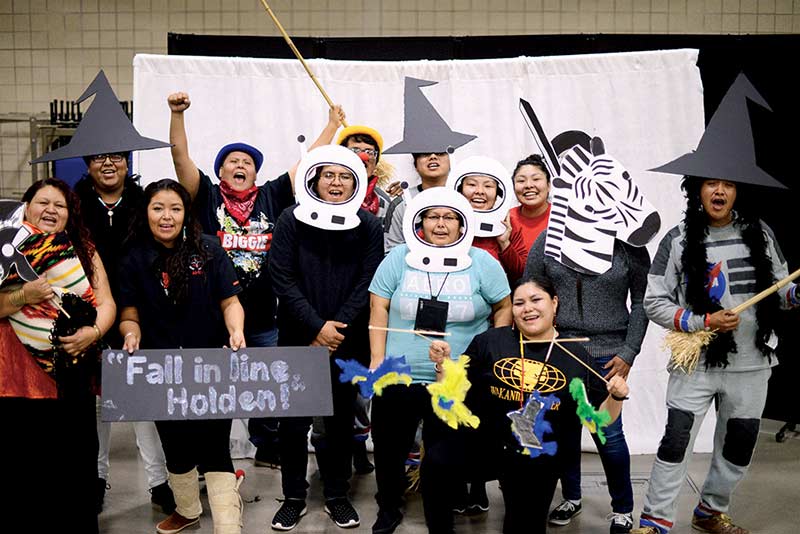 BISMARCK, N.D.
Navajo Technical University students earned top honors and performed well in competitions at the American Indian Higher Education Consortium's annual conference March 11 to 14, according to an NTU news release.
NTU joined 36 tribal colleges and universities from across North America. "Each year we bring several students to take part in the AIHEC student competitions," said Casmir Agbaraji, dean of undergraduate studies at NTU. "This year the students we brought were outstanding and I can't say enough about their competence." NTU students received recognition in 10 categories.
The most decorated was Keanu Jones of Grand Falls, Arizona, a double major in creative writing and new media. He won the Tribal College Journal's contest for his poem "Resting Teachings," and the AIHEC film festival for his film, "Under the Paper." He also placed third in men's archery. "You never know what you can do until you try," said Jones, an NTU sophomore.
"Without the support of everyone I wouldn't have gotten where I'm at. It was an honor to represent NTU and know that NTU molds you to succeed in these competitions."
NTU's one-act play, which took first out of five plays, brought to life NTU Communication Director Daniel Vandever's children's book, "Fall in Line, Holden," to life while telling the story of a boy's imagination as he traverses the hallways of his militant boarding school.
The play included 12 students led by Diné Culture, Language, and Leadership major Dana Desiderio.
---