REDW coaches life skills at Santa Fe Indian School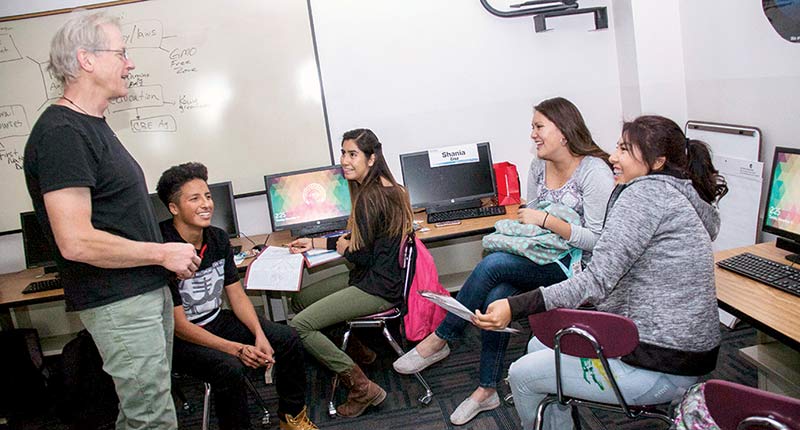 By Jason Morgan Edwards
Special to the Times
ALBUQUERQUE
Notah Begay continues to give back to the Native community through his partnership with the accounting firm, REDW. They recently completed a second five-week seminar-style program called College and Career Readiness at Santa Fe Indian School.
The seminar series was offered in conjunction with SFIS's Junior Achievement Program. Dr. Marc Ericsons, environmental sciences teacher, described the classes as "a time for them to develop their skills for college."
One aspect of the seminar focused on teaching financial literacy to rising junior and senior high school students. The classes were led by REDW staff members. The topic areas included managing finances, planning and budgeting, as well as strengthening their testing skills. "Generally, for the seniors, it's an opportunity for them to get fully prepared for graduation. And, for life after high school," Ericsons said.
The financial literacy seminar is mandatory for students enrolled in Junior Achievement. Arlene M. Huber, gifted and talented teacher/coordinator at SFIS, says, "Having REDW's support in the financial field has been an extraordinary experience. The primary benefit for the students is being able to understand vocabulary in the financial world."
This newly acquired understanding leads to better planning and decision-making. The students also developed critical reasoning skills that "will help them protect themselves from the unexpected financial pitfalls that plague so many young adults, post high school," Huber said.
---