As house passes compact, safety concerns flare up at Fire Rock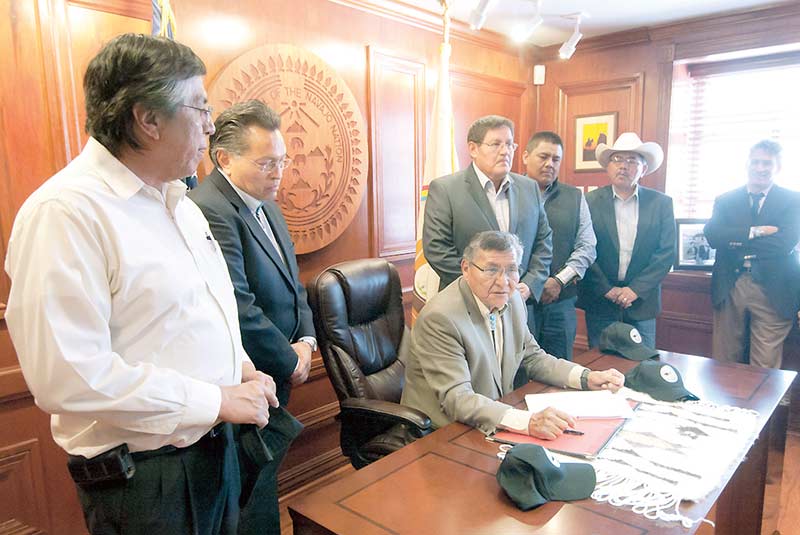 CHURCH ROCK, N.M.
After a long, contentious New Mexico legislative session that scrutinized the 2015 tribal gaming compact during numerous committee and floor meetings, the final vote came down last Thursday with the House of Representatives voting 61 to 5 in favor of the compact.
A week before, the Senate voted in favor, 37- 5. Two weeks before that the Committee on Compacts voted favorably 34 to 1.
At each stage, Navajo Nation President Ben Shelly, Navajo Nation Gaming Enterprise staff and board members and their supporters applauded the results expressing relief that the compact was moving forward in the small window of time left to get it approved before a June 30 federal deadline date.
"I want to say thank you to members of both the House and Senate for approval of this compact. Gaming is independence and revenue for the tribes," Shelly stated in a press release from his office.
On Tuesday, Shelly signed the compact during an impromptu ceremony at his office in Window Rock. According to a press release from Shelly's office, the goal is to submit the compact to the federal government next week for the start of the 45-day review period.
"Today was a huge victory for our Native American communities," stated Rep. Sharon Clahchischilliage (R-San Juan) in a press release. "The tribe's casinos have created thousands of jobs for New Mexicans and brings in millions of dollars every year in revenue sharing to the state of New Mexico."
Now, the 2015 compact is on its way back to Governor Susana Martinez's desk and then on to the U.S. Department of Interior for final approval.
---