A number of firsts at Navajo presidential inauguration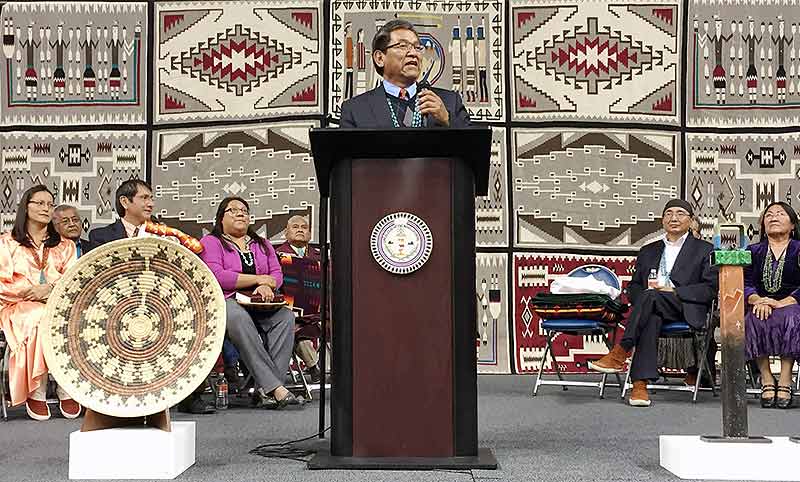 FORT DEFIANCE
It was an historic day in Window Rock.
For the first time in the history of the Navajo Nation, a Navajo leader from New Mexico replaced another one from New Mexico.
But the inauguration of Russell Begaye and Jonathan Nez had a number of other firsts.
It was the first time in more than 70 years that an inauguration was held in someplace other than the Window Rock fairgrounds.
Since it was held at the Fighting Scouts Events Center, it also marked the first time that it was held indoors.
But more importantly, Tuesday's event was the first time that every Navajo, no matter where they lived in the world, had an opportunity to watch the event since it was streamed live over the Internet.
Begaye, after being sworn in by Navajo Chief Justice Herb Yazzie, spoke during his inauguration address of the importance of the Navajo people coming back to the reservation.
That included Navajos who have gone off and received an education and are now using their skills to help off-reservation communities.
He also wants Navajos to return to their old ways of eating foods produced on the reservation, pointing out that as they have become more accustomed to eating foods from the Anglo society, Navajos have become obese and riddled with diseases like diabetes.
For more on the story, pick up this week's copy of the Navajo Times.
---