'We need her to be more selfish': Piedra Vista grad climbing fast at Adams State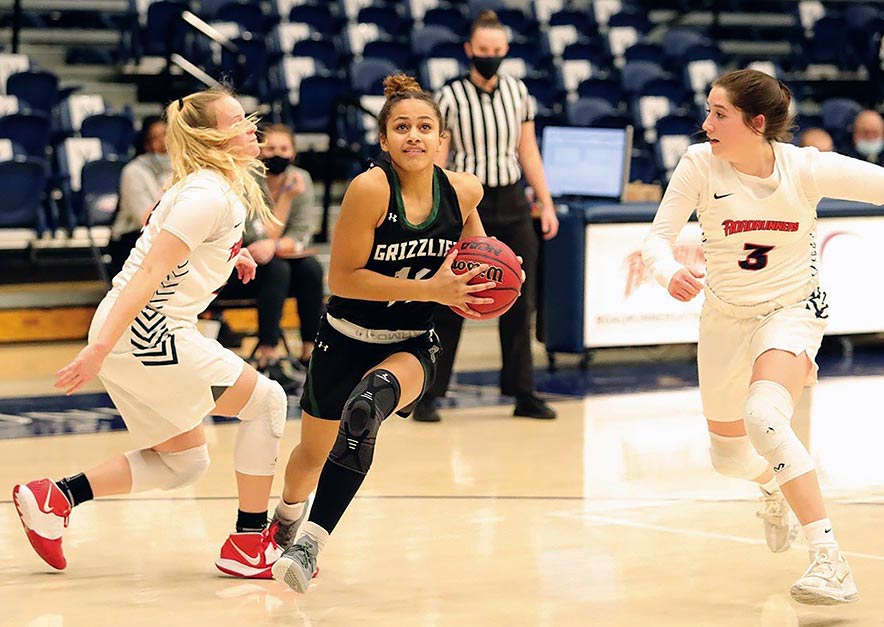 By Barbara Boxleitner
Special to the Times
CAPE CORAL, Fla.
Elaina Watson has been central to the rebuilding of the Adams State University women's basketball program.
The freshman from Piedra Vista High School started the first five games for the Grizzlies, who haven't finished close to a .500 record in at least the past seven years.
Adams State head women's basketball coach Jaime Green said she needed a point guard as the team tries to build on last year's six wins, the most since the 2013-14 season. "Elaina's been extremely well-coached," she said. "Elaina comes from great stock as a person and a player."
Through five games, the 5-foot-7 Watson led the freshmen in starts and was the lone underclassmen to start the Jan. 7 game against Metropolitan State University of Denver.
She averaged 5.6 points and tied her season high of six points in a Jan. 7 loss.
Her objective going forward is to score more. "We need her to score," Green said. "We need her to be more selfish."
Watson's .380 field goal percentage ranked third among the Grizzlies with five appearances, but she was fifth in field goal attempts. She made nine attempts in the third game, when she finished with six points, yet had a season-low three against MSU Denver.
"I have to learn to go downhill," she said, "creating more for everyone and helping out my teammates."
Defensively, she was fourth on the squad in rebounds, averaging 2.6 per game. "She is strong in her body because she absorbs contact," Green said. "She has a lot of lateral speed."
Watson has managed to be aggressive in a primarily man defense without accumulating too many personal fouls. The team leader in steals led all players with a season high of five steals against MSU Denver and with four steals against Colorado Christian.
"We were all pretty intense on defense," she said about the high totals in steals. "It helps me to steal the ball if there's enough pressure."
She is learning when to make her moves defensively. "It's timing, when to go for a steal," Green said. "It's all about the timing and her getting comfortable in her own skill."
Watson's sister, Celina, has joined the team after graduating early from Piedra Vista. "It will be huge for us," the coach said.
---