Shonto Prep volleyball team on verge of winning sectional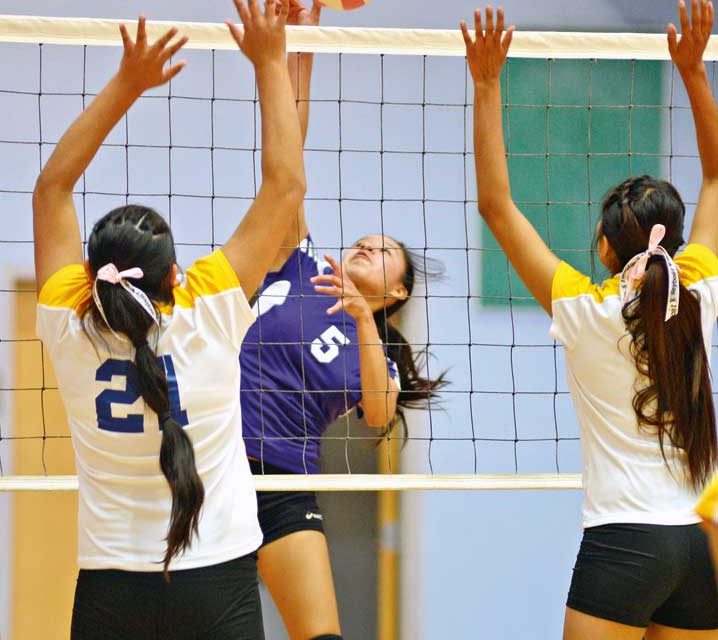 WINDOW ROCK
It didn't take long for the Shonto Prep volleyball team to make a big splash after being recognized by the Arizona Interscholastic Association.
One year ago, the Lady Grizzlies kicked their first season into overdrive as an AIA member by going 18-7 overall and 11-0 in sectional play.
As a result, Shonto Prep earned a spot in the Arizona Division V state volleyball tournament as a No. 12 seed in their inaugural season last year.
"After we beat Seligman last year we were told that we won our division," Shonto Prep coach Merle Beard said. "At the time we were kind of shock that we went undefeated but over the last few years we actually started to establish ourselves and we knew that we could compete at any level."
Despite achieving a lot in their first season, the current Grizzlies squad has some unfinished business to take care of, namely the state playoffs.
Things did not end the way they wanted as they bowed out of the tournament to Glendale Prep Academy in straight sets, 25-13, 25-17, 25-15.
"We didn't know what to expect at state since it was our first making it," senior outside hitter Bridget Lowe said. "We just had a lot of mixed emotions but I think we were intimidated."
Fellow teammate Venecia Joe called it first round jitters.
This year they both agreed that they are a different team and they expect to be more competitive this year.
"We know what it takes to compete at that level," Joe said, while noting that they faced fierce competition at the Coconino and Valley Vista tournament.