AZ schools decide to drop fall sports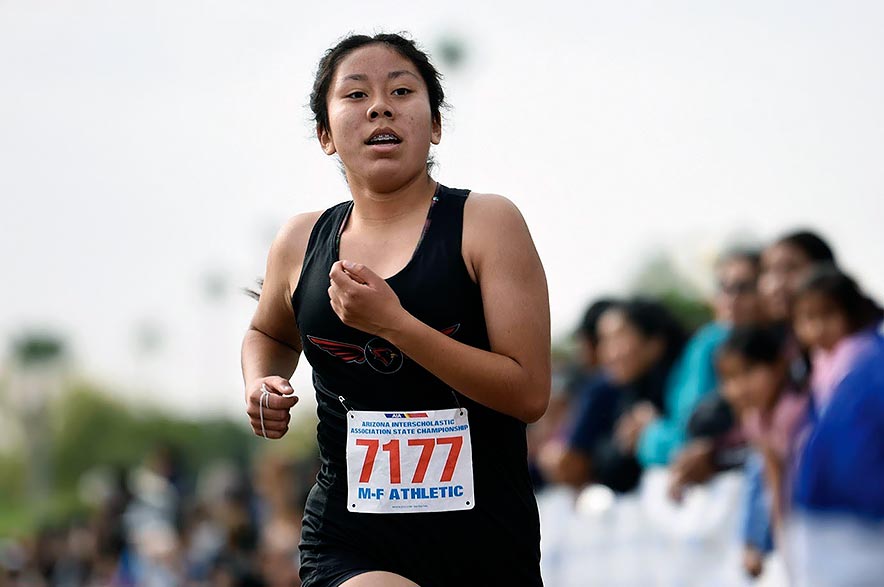 WINDOW ROCK
The ongoing COVID-19 pandemic continues to have a ripple effect with high school sports.
Earlier this year the novel coronavirus caused the cancellation of spring sports across the nation. Fast-forward four months and the virus continues to wreak havoc as several school districts in Arizona have opted out from having a fall sports for the upcoming school year.
"It's certainly disappointing news for our students and coaches," Monument Valley football coach Bryan Begay said on Tuesday. "They all put in an incredible amount of work leading up to the fall sports season. I know when the news hit, it was emotional for everybody.
"It's still very raw and emotional for the kids," he added. "We need to let this digest, do the research and talk to the parents, and go from there. Adversity can make you stronger, especially if you go through it as a team. They're resilient, but it's still a blow. We'll get through this on the other end, and it'll make us stronger."
At press time, the Ganado Unified School District, the Kayenta Unified School District, the Whiteriver Unified School District, the Window Rock School District and the St. Michael Indian School canceled their fall sports, which consist of cross-country, football and volleyball.
More school districts are expected to weigh in on this decision. Despite the cancellations, the Arizona Interscholastic Association said it would respect a school's decision if it decided to cancel fall sports due to the pandemic.
"Fees and penalties are waived for cancellations that are due directly to the pandemic," the AIA said in a statement. "The AIA will also help the schools losing contests find new ones to fill out schedules."
Begay said the decision makers at KUSD took the public's health and safety into consideration as many families across the Navajo Nation live in multigenerational homes. Earlier this week the KUSD Governing Board approved distance learning for all students with school set to start on Aug. 10.
"I think for us, the decision was more about the entire Kayenta community, the Navajo Nation, and the state of Arizona," he said. "More so than strictly from an athletic standpoint."
SMIS was the latest school to suspend its fall sports due to the pandemic as they have initiated plans to return students safely to campus on Sept. 1.
"We know that our student athletes and their parents will be disappointed in this decision to cancel fall sports, but our primary focus must be to get our students back safely to learning, which we will do, God willing, on Sept. 1," explained Dot Teso, president of St. Michael Indian School, in a statement. "We are now taking prudent steps to achieve our goal of reopening in the early fall. Though, as we see throughout the Navajo Nation and beyond, this pandemic evolves rapidly and could further impact our plans."
Last year the St. Michael girl's cross-country team won its second consecutive state title behind a bevy of underclassmen.
The statement said athletic director Carl Adams "will offer nutrition and other fitness tips for all students during these next few months where organized sports are not offered to encourage healthy habits throughout the fall."
---