Rehoboth Christian advances to 2A state semis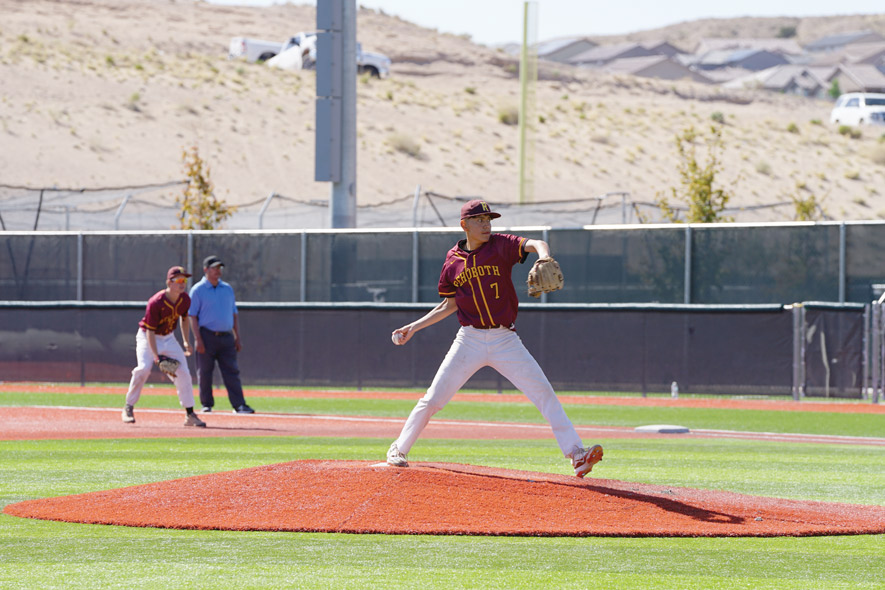 ALBUQUERQUE
The Rehoboth Christian baseball team has reached the New Mexico Class 2A state semifinals for the second year.
On Thursday, the fourth-seeded Lynx defeated No. 5 McCurdy Bobcats by a 14-5 count at the Jennifer Riordan Spark Kindness Sports Complex in Albuquerque.
"I was happy with the way we played," Lynx coach Anthony Sanchez said. "We kicked the ball around a little bit, but not too bad. We actually played a solid game, and we had some timely hits, so I was extremely pleased with how we came out."
Rehoboth scored in every inning, with five coming in the fifth frame as the Lynx opened a 12-3 cushion.
"I was hoping for that sixth (run) so that we could shut it out," Sanchez said. "We didn't get that, but we executed, and we hit the ball well to manufacture runs.
"And we did that well today," he added.
The Lynx finished with nine hits, with starting pitcher Reese Blackmoon and first baseman Morgan Arsenault leading the way with two hits each. Arsenault and designated hitter Tyler Bonaguidi had 2 RBIs.
Blackmoon pitched 5.1 innings and allowed four earned runs on four hits. The senior pitcher struck out five and walked four.
Freshman Kodah Chapman came in relief, struck out two batters, and gave up no hits in 1.2 innings of work.
"Reese threw a great game, and Kodah closed it for us," Sanchez said.
The Sanchez-coached team will face the Santa Rosa Lions in the semifinals at 4 p.m. at the sports complex. Santa Rosa defeated Capitan 13-3 in the late game.
Earlier this season, the Lynx held a one-run advantage over the top-seeded Lions entering the bottom of the sixth before falling 11-6.
"They did beat us, but it was a great game," Sanchez said. "We some guys out of position, and we made a few errors, so they scored some runs on us, but I'm confident with my guys.
"I'm excited to see them," he added.
Sanchez said he will have senior ace Antonio Rivas throw against Santa Rosa.
"I'm definitely confident in Antonio, and it's gonna be a heck of a ballgame," he said. "We'll have Raeden West as the backup. You know, I really like how our pitching is going, and I really believe we can come out on top."
---