Chapter Series
A heritage of conflict
Round Rock has fought the Spanish, an Indian agent, and now neglect
By Cindy Yurth
Tséyi' Bureau
(Editor's note: In an effort to chronicle the beauty and diversity of the Navajo Nation, as well as its issues, the Navajo Times has committed to visiting all 110 chapters in alphabetical order. This is the 73rd in the series. Some information for this series is taken from the publication "Chapter Images" by Larry Rodgers)
ROUND ROCK, Ariz., Feb. 13, 2014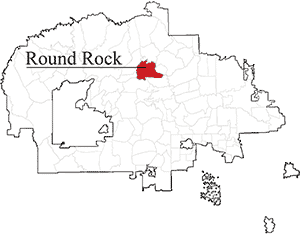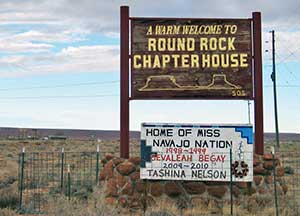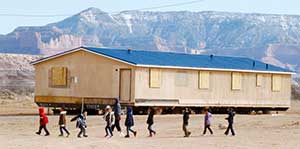 (Times photos - Cindy Yurth)
advertisement
T
he imposing sandstone mesa known as Round Rock, or Tsé Nikani in Navajo, invokes a fortress. And that's exactly what it was.
Blessed by good grasslands watered by two washes, the people of this area were constantly having to defend themselves from encroachment.
In the 1600s it was from the Spanish, and later the Mexicans, who became the New Mexicans. Occasionally, it was the Utes. When the Diné needed to retreat from a skirmish on the grasslands, Round Rock was always there.
"They braided ropes out of yucca," explained Chapter Secretary Harrison Roy. "That's how they climbed it."
When the advancing army caught up with them, they simply hauled the ropes up, leaving their foes gawking up at them. There were springs on the mesa top, and edible plants, even some game. The Diné could survive as long as they needed to.
Self-sufficiency is a skill the Round Rockers would have to fall back on again and again, up to the present day.
To read the full story, pick up a Navajo Times or subscribe online by going to www.navajotimes.com.
How to get The Times: