Chapter Series
Across the river
Stranded by its namesake, San Juan Chapter needs a bridge to develop
By Cindy Yurth
Tséyi' Bureau
(Editor's note: In an effort to chronicle the beauty and diversity of the Navajo Nation, as well as its issues, the Navajo Times has committed to visiting all 110 chapters in alphabetical order. This is the 75th in the series. Some information for this series is taken from the publication "Chapter Images" by Larry Rodgers)
SAN JUAN, N.M., Feb. 27, 2014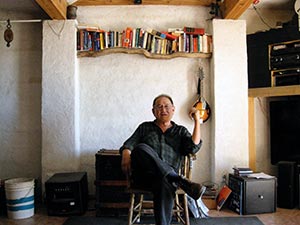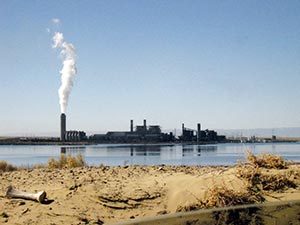 (Times photos - Cindy Yurth)
advertisement
I
n the old Navajo story of the Separation of the Sexes, a wide, deep river separated the women from the men.
They could only look at each other longingly from the riverbanks.
Today, the San Juan River separates the people of San Juan Chapter from the tantalizing stores and gas stations of Fruitland, N.M., on the other side.
As the crow flies, they are a couple of miles away. But to get there by car involves driving first to Upper Fruitland, where the nearest bridge is located, and coming back around on U.S. 64. It's about a 20-mile round trip.
Shiprock, in the other direction, is also a good 10 miles away.Chapter Vice President Robert C. Begay -- artist, musician and visionary -- looks out from his self-designed passive solar house and sees a bridge across the San Juan -- the bridge the chapter will someday have, the bridge to development.
How to get The Times: